Short Sleeve Slim Fit Crew Neck T-shirt 3-Toryu (Black)
Regular price
¥11,000
Sale price
¥11,000
Unit price
per
Overview
Designed in New York City

Made in Japan (labels and packages are composed in Japan)

Regenerated fiber lyocell 70%, finest Giza cotton 30%

Thin fabric (As for the color white, depending on the lighting the skin color could be seen through the fabric. We recommend wearing a light inner beneath.

Slim fit




To wash: Turn product over, put it in a net, and wash at a temperature lower than 40 degrees celsius. Avoid use of dryer as product may shrink or change color.

Model wearing size: XL (height 6'0" / chest 98 / waist 82 / hips 92)
Product description

Our high-grade 3-toryu style (3-way) short-sleeved T-shirt is made from r
ecycled fiber Lyocell and
Giza cotton, which is
one of the world's three major cotton crops and the highest quality cotton.
This product is equipped with functions such as amazing comfort that can be used in business scenes for its clean appearance. Its stretchability and antibacterial deodorant effect are also ideal functions for exercise wear. This item will update men's loungewear to a more premium, sustainable one and it will improve the wearer's motivation and self-confidence.
Who is this product recommended for?
This product is suitable for anyone who:

Wants clothing with both features - a clean look and comfort for working at home. For example, a clean look that is not embaressing to wear at web conferences. You might also be a person who wants to work and exercise in the same clothes, as changing into gym clothes can be bothersome




Likes minimal, stylish designs

Wants clothes that are comfortable to wear, have a slick appearance and wants clothes that are made with consideration to the environment.

Doesn't have a T-shirt that suits his/her jacket style

Is looking for a gift for a precious someone
Characterisitcs of the fabric
Softness and luxurious luster:
Made of 375 times finer fibers than silk, our fabric has a perfect luster as well as softness.
Antibacterial deodorant:
Our fabric has excellent moisturizing, hygroscopic and quick-drying properties, so it is possible to prevent bad odors after sweating.
Functionality:
Can be worn for a long time due to its high strength as a fabric compared to other materials such as 100% cotton.
The boundary between business and casual:
By mixing lyocell fiber with giza cotton, our fabric eliminates the feeling of home wear and pajamas to achieve a look appropriate for business scenes.
Sustainability:
In the process of making recycled cellulose from wood pulp, resources such as solvents and water are reused (closed loop system) with high efficiency of 99% or more, reducing damages to the environmental as much as possible.

Approximately 1/3 of CO2 emissions are used compared to 100% cotton material.

Material is returned to soil due to biodegradability (biodigradable)
Size chart(Size of finished product*)
*Size of finished product: Method of measuring clothing size.
FAQ - Frequently asked questions

Q. Which size will suit me? (t-shirt)
A: Our tshirt is in the same size as common Japanese brands, but some may find our sizes slightly smaller. On the other hand, if your muscles around the shoulders and arms are well developed, our tshirt may feel slightly tight. In this case, we recommend to select a size larger than your usual. (For details, please check our Size chart on each product's page)

Q. Which size will suit me? (boxer shorts)
A: Our boxer shorts is in the same size as common Japanese brands, but some may find it slightly larger. If you prefer to wear your boxers with perfect fit, we recommend one size smaller than your usual.
Sidenote: Based on industry standards, we have run various tests at our Japanese factory on the rubber used on the waist area for its elongation and strength. (For details, please check our Size chart on each product's page)

Q. Are size exchanges, returns and refunds possible? How do I make an exchange, return or refund?
A: We welcome exchanges/returns/refunds, except for underwear. However, even for underwear, we only accept size changes and refunds if the change is informed to us before shipping out the product. Read our Refund policy for details.


Q. After my purchase is complete, when will the product(s) be delivered?
A: In general, the shipping procedure will be complete within 2 to 3 business days after purchase. Please note that the exact no. of days until arrival will depend on traffic and shipping conditions of the shipping company. To track your shipping, please refer to the tracking number listed in the email on shipping completion/confirmation.

Q. Will I be charged for shipping?
A: Yes, we charge shipping fees in general but the shipping fee depends on what product you order. You won't be charged if you order during the Free Shipping campaign.


Q. Is tax included in the total price?
A: The price listed on each product page includes consumption tax. You can see a summarized breakdown of the total amount/price when your purchase is made.


Q. Can you issue receipt(s)?
A: We do not issue receipts for credit card purchases, as the credit card company's statement of charges can be used as a receipt. The reason for this is that we only accept credit card payments, and if we issue a receipt on our side, there is a risk of double issuance of receipts.


Q. Can you issue a substitute for a receipt? 
A: We suggest the two following ways
1. You can use the email with the subject line 'Confirmation of Order details' send from us after you placed your order as a substitute for a receipt, or
2. You can use the credit card company's statement as a substitute for a receipt.

Q. What does 3-Toryu mean?
A: 3-Toryu in Japanese is a way to call something with triple functions. The word is also used to describe a highly skilled person with various talents. We've carefully selected this word to name our collection since our products are truly multi-functional. It can be used at work, home and even at the gym. These are possible due to the products' amazing comfort and clean appearance. On top of that, the stretchability and antibacterial deodrant functions make it ideal for exercise wear as well.

Q. How do I contact you if my problem can't be solved in this FAQ? 
A: You can contact us from the 'Chatbox' on the bottom right of this page or email us at info@kengowest.com. We're open to answering your questions and comments from before and after your purchase.

 
Share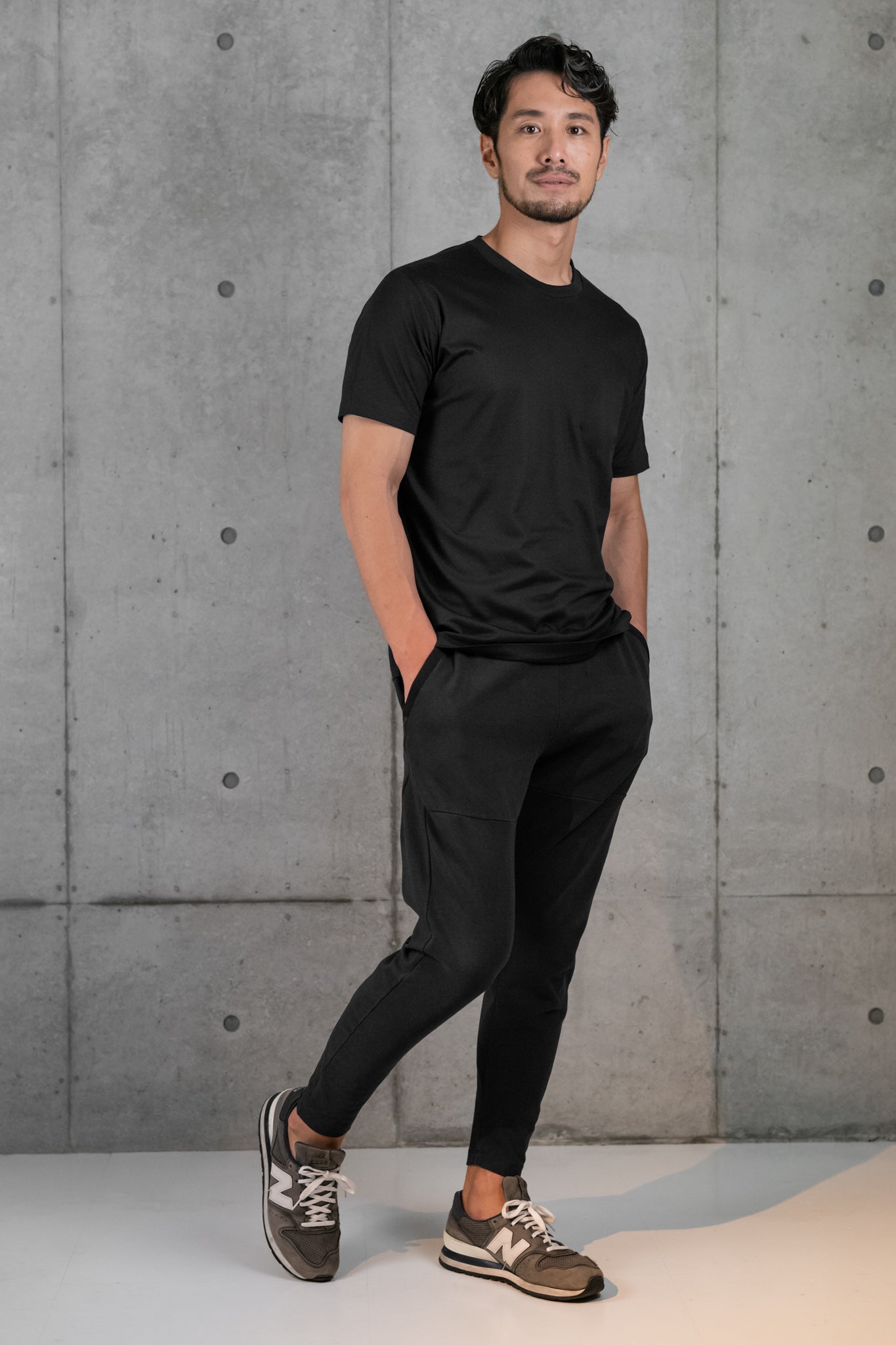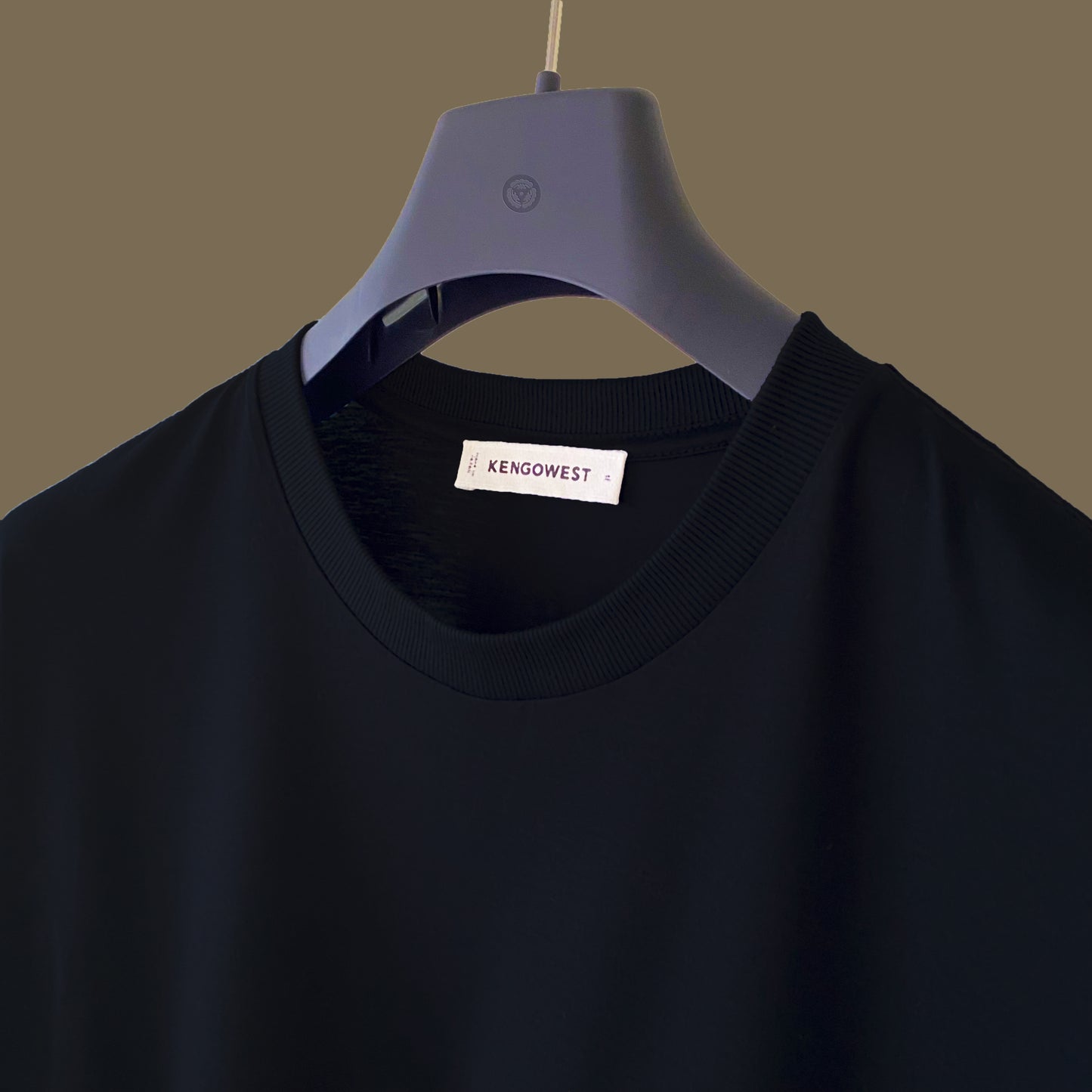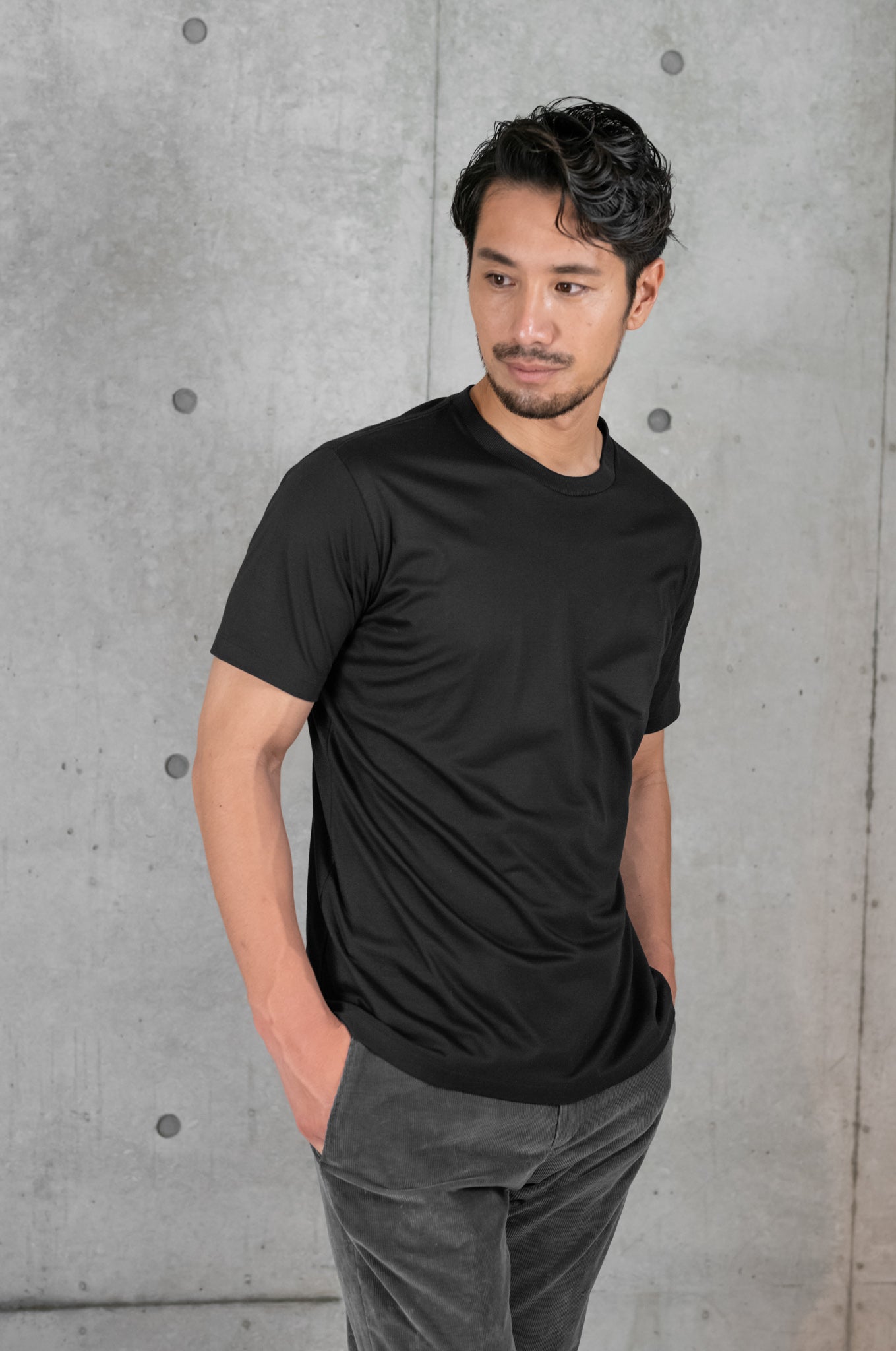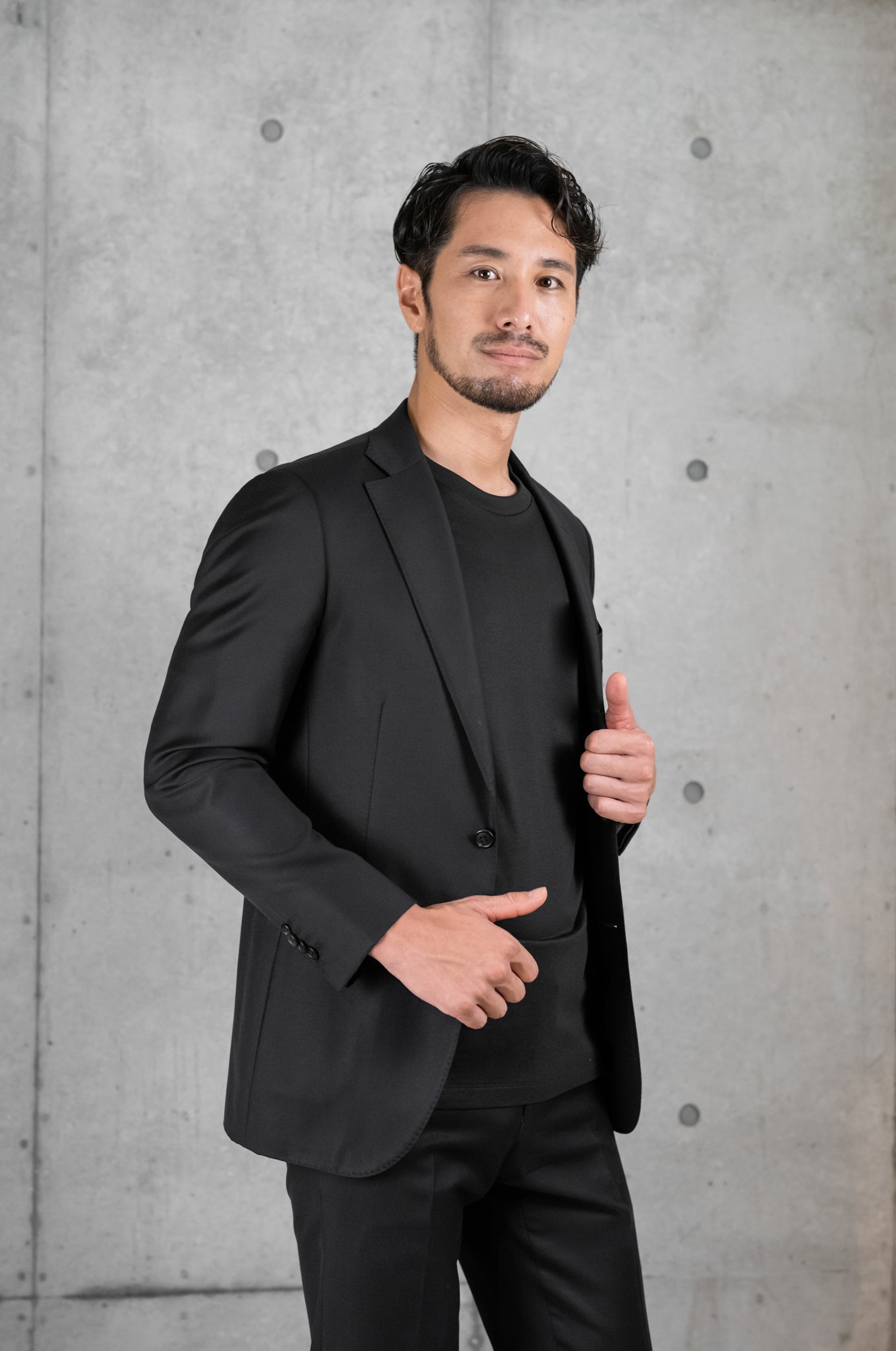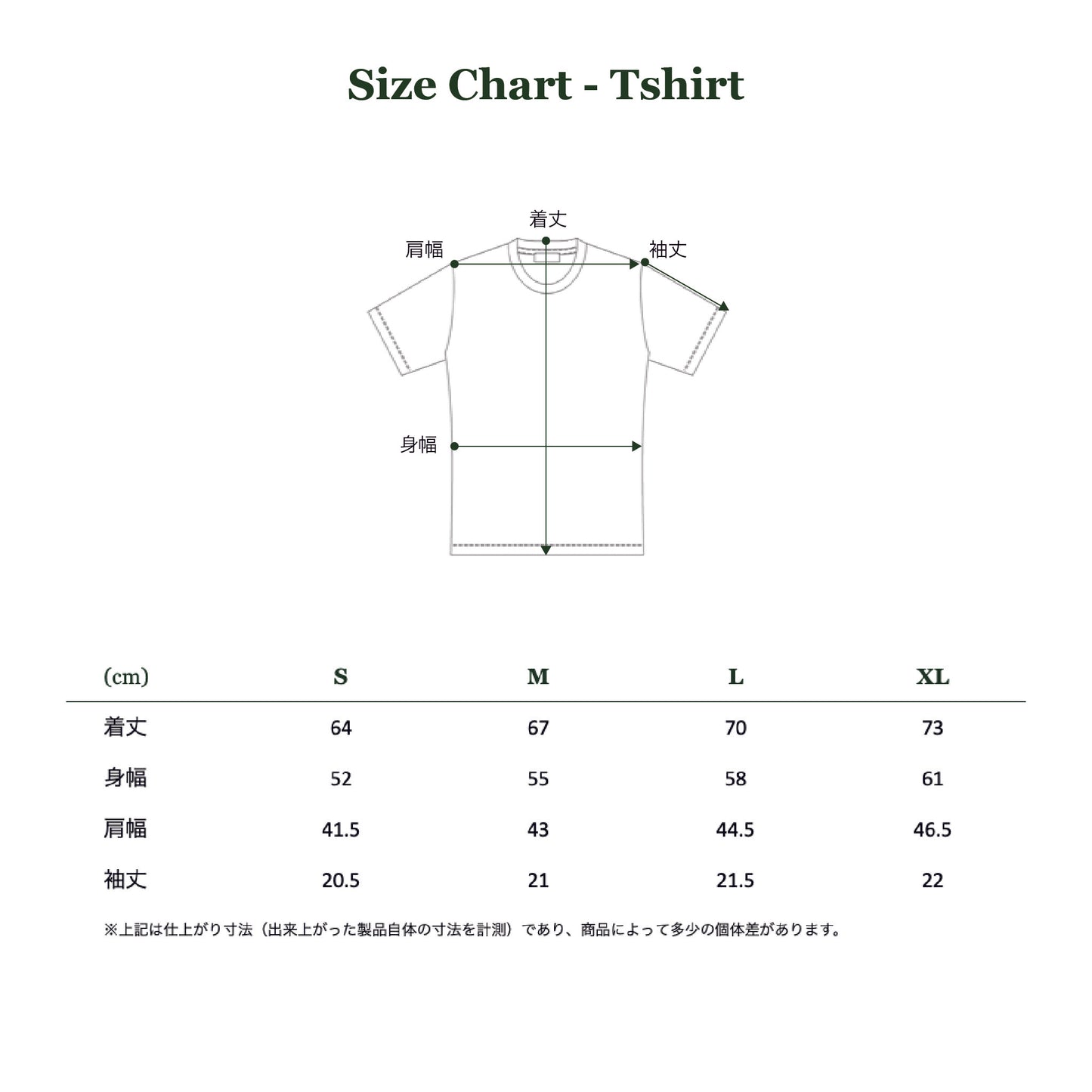 ジル・サンダーを超える
首周りに高級感があるのがまずいい。肌触りも気持ち良い。なにより、洗濯して乾いたあとにほぼシワなく仕上がり、コスト考えるとジル・サンダーよりも良いのではないかと。
快適さと機能性
これまでジャッケットに合わせる高級なTシャツはどれも快適さが欠けて、しっくりこなかったのですが、こちらのTシャツは身体にフィットし生地も心地良く、いい感じです。また普段にも着回し可能という機能も気に入っています。
乾くよ~
さらさらっ~と
着心地よろし
洗濯して部屋干しでもすぐに
乾く
価値ありだね!